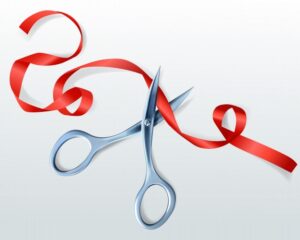 The Beginning 
The Journey of our services at Delux Optic Centre goes all the way back in yearly 60's. it was inaugurated on 17th December 1965 by Maharaja Fatehsinghrao.
Today with more than 45 years of rich experience in the Optical World, we have a two storied centrally Air Conditioned showroom with all the modern amenities and our aim has been to offer the best possible service at the most reasonable prices.
Our Vision
At Delux Optic Centre, our client-oriented philosophy makes us different from the rest. We have created a culture of integrity and honesty, so you can shop with confidence.
Our Goal is to ensure that our customers get the best possible customer experience.

OOur frame sourcing and quality control protocols give you the best online selection of unbeatable-priced eyeglasses anywhere

Our Quality Assurance optical technicians inspect your eyeglasses extensively before they are delivered.

We Offer top quality eyeglasses at unbeatable prices to customers around the world.

We guarantee our clients complete customer satisfaction.
Our Services
Here, we have incorporated best of the technologies and machineries for the purpose of:
Eye-Testing

Power-Checking

Lens Grinding

Contact Lens Dispensing
How are we different?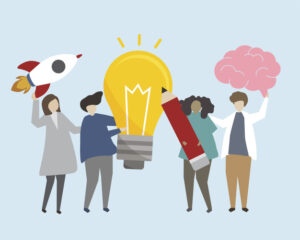 • Your eye health – We take vision seriously. Your eyes are precious, thus, your Eye Health is our first priority. Our expert Optometrists will take care of the long term health of your eyes. We Guarantee100% Prescription Accuracy and Quality Control That Is Second to None!
• Your eye vision – We guarantee total satisfaction from a wide range of eyewear using the latest innovations. Providing great pairs of glasses and contact lenses that correct your vision, and are comfortable to wear and allow you to live life the way you want.
• Your eye style – We offer more designer brands than anyone else. Our engaging staff will encourage you to be as stylish and offer honest advice on the best frames to express the real you. We provide you the value for your money let the world see you as you see yourself.
Our Fact Sheet
1971 – First Optician to engage an Eye Specialist (MS) for Eye testing. This till date continues to be our key strength.

1997 – Gujarat's First, Truly automatic; Efficient Auto-Refract meter Canon R-50 Installed.

2002 – Gujarat's First, World's Most Advanced Fully Automatic Auto-Refract meter Rf-10 Installed.

2003 – Gujarat's First, Italian Style – Coloured Edges for Frameless Spectacles were Introduced to the Fashion World.

2004 – While Progressive( Varifocal / Multifocal) Spectacle Lenses were still a mystery for other opticians in the Region, Delux Optic Centre made more than 40 Progressive Lenses to suit different life styles. Today Delux Optic Centre Dispenses Progressive Lenses of all Premium Brands with Cent